Tractor/Trailer or Commercial Vehicle Accidents: What to Do if it Happens to You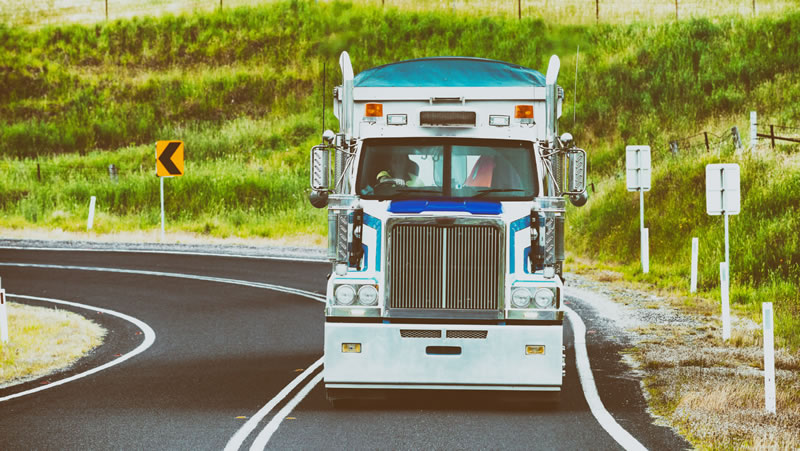 As long as there are tractor/trailers or commercial vehicles on the road, there will be accidents involving them. With the large size and weight of these vehicles, often the injuries and damages are more significant to those involved. If you are involved in an accident of this sort, it is important to understand a few things immediately. Knowing what to do and knowing who to call can ease the stress of navigating this unexpected situation, especially if you or a loved one is injured due to the fault of a commercial vehicle driver.
Top Three Trucking Accidents
Because of the size, weight and design of 18-wheelers, there are several types of accidents that are particularly common:
Jackknife truck accidents. These accidents occurs when a truck with two separate parts (a cab and a trailer) folds in on itself at the joint. Jackknife accidents generally occur due to sudden stopping, improper lane changes or dangerous road conditions.
Underride accidents. These accidents happen when a smaller vehicle crashes into the side or back of a tractor-trailer and slides underneath.
Hazardous material accidents. Tractor/trailer commercial vehicles often transport hazardous materials (i.e. gasoline or pesticides). When these trucks are involved in accidents, hazardous materials can become unsecured and impact other drivers on the road and even the people living in the surrounding area.
What Should I Do If Involved in a Tractor/Trailor Accident
If you are involved in an accident with a tractor/trailer or commercial vehicle, there are several steps to take immediately.
Call an ambulance. If you or anyone else involved in the crash is injured, getting prompt medical care can make a difference in recovery and in the recovery of any dames you are entitled to receive.
Call the police. The police will gather important information to investigate the cause of the accident, determine fault, collect evidence and interview witnesses.
Take photographs of the scene and any injuries if possible. The more documentation you have, the better if you need to hire a lawyer.
Collect the contact information for any witnesses if possible. The police should do this, but if you are able, it is a good idea to take their information down yourself.
Get examined by your doctor. You may not think you were seriously injured, but not everything presents immediately. Document everything.
Do not post about the accident on social media. Anything you say could be used at a later time if a lawsuit occurs. Not a good idea.
Call a personal injury attorney for a consultation immediately.
The nature of collisions involving a heavy truck (a semi, a tractor-trailer or an 18-wheeler) requires swift and thorough attention. Something many clients don't realize is that if you are involved in an accident with a heavy truck, you are fighting the clock. These commercial trucking companies have insurance companies at the ready. They will arrive at the scene immediately to protect their companies. So, the faster you get to us, the better we can take over for you and handle the details that matter most in the immediate aftermath of an accident.
Some of the actions we take in heavy truck accidents include:
1. Ensuring the tractor-trailer remains in Alabama, especially if it is based out of state
2. Ensuring the driver's logs are preserved
3. Ensuring digital recordings in the truck (i.e. black boxes) are preserved and downloaded for the record
4. Gathering information from any available satellite tracking system on the truck
5. Preserving load being carried by the truck to ensure it was loaded properly and was not overweight.
You can see why having experienced representation matters. The average driver is not equipped to handle the details quickly and professionally, especially if you are dealing with trauma or injury from an accident. The Gilmore Law Firm has a team of investigators and experts who will work with you and for you to collect evidence, prepare your case and get you the settlement or verdict you deserve. We want our clients to move forward with their lives and let us handle the details. After all, when you work with us, you can breathe easy knowing we have your back.
Note: In these types of accident cases, there is no fee unless we win. Everyone deserves the best representation available.
For more information, please contact us at 251-275-3115