The Dos and Don'ts of Industrial Workplace Accidents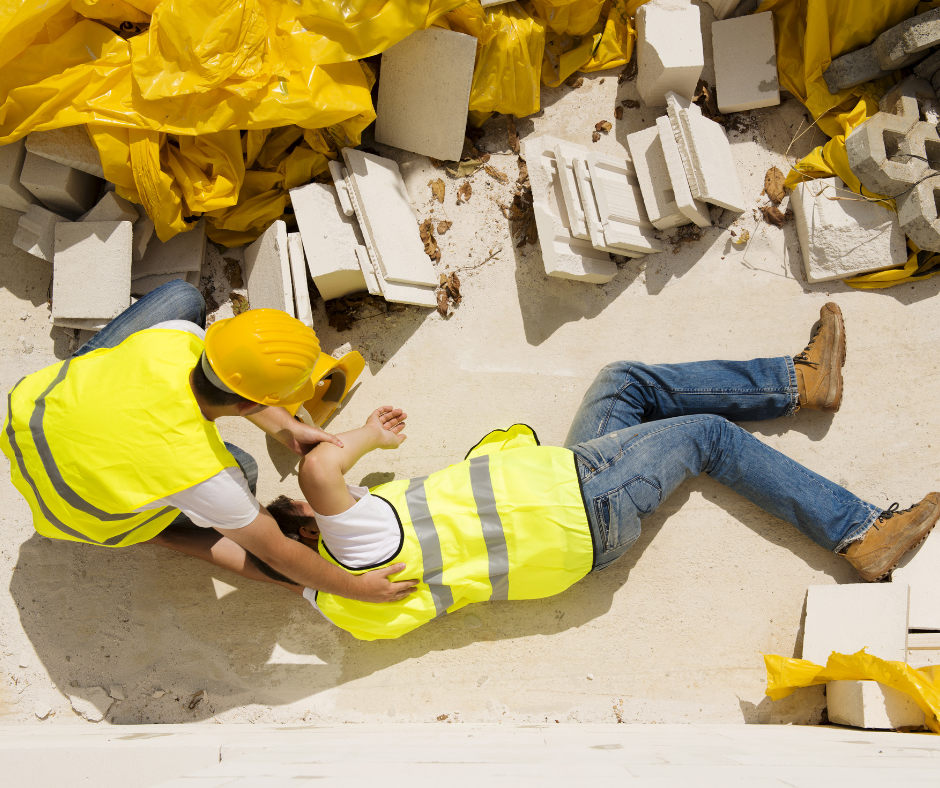 Our firm has offices in both Grove Hill, AL and Mobile. Both communities rely heavily on many large industrial workplaces, including manufacturing plants, steel mills, chemical plants, paper mills, petroleum plants and shipbuilding yards. There are also fishing and wildlife, agriculture and forestry industries that employ local folks. Unfortunately, when you work in these industries, you understand that there is some inherent risk of injury or death to those who work there. It is important to know how to protect yourself as well as what to do if you are injured on the job.
Industrial Workplace Accidents by the Numbers
According to a report from the Bureau of Labor Statistics – "Employer-Reported Workplace Injuries and Illnesses in Alabama — 2021," private industry employers reported 32,600 nonfatal workplace injuries and illnesses in Alabama in 2021. Of the 32,600 private industry injury and illness cases reported, 20,100 were of a more severe nature, involving days away from work, job transfer or restriction. Other recordable cases (those not involving days away from work, job transfer or restriction) accounted for the remaining 12,500 cases in Alabama. Two industries, mining and construction, each had a significant increase in their total reported cases and days away from work or restriction rates from the previous year. In 2021, 27,200 (83.4 percent) of private industry recordable injuries and illnesses were injuries.
Our Commitment to Workplace Safety
In our workforce, those who work in physically demanding jobs are often the ones who are at the most risk of injury. These are the men and women who keep business and industry running behind the scenes so that we can have the goods and services we need. So, when workers are injured because of unsafe working conditions or due to negligence on the part of employers, we work hard to ensure that they recover the compensation they need and deserve. We are passionate about workplace safety, and we strive to hold employers accountable when they do not put their workers first.
Typical Industrial Workplace Accidents and Injuries
There are countless ways a worker can be injured on the job in an industrial workplace accident, but there are a few that we see most commonly.
Falls – Falls are the most common injury-causing workplace accident. Due to the nature of industrial environments which have many hazards such as stairs, scaffolding, ladders or liquids that can spill, slipping and falling is fairly common.
Fires or Explosions – Fires can happen anywhere, but in hazardous chemical manufacturing plants or in oil and gas production facilities, they are more common.
Exposure to Hazardous Chemicals – Without proper protective equipment or ventilation, those who work in factories, refineries and mines face a significant risk of toxic chemical exposure.
Heavy Machinery/Industrial Equipment Accidents – Heavy machinery/industrial equipment accidents will more frequently occur in factories or any other facility that is improperly maintained or where defective machinery or inadequate training exists.
Eye Injuries or Impact Injuries – Almost two-thirds of all eye injuries in industrial settings are the result of falling or flying objects and debris.
Common Industrial Workplace Injuries
We see a wide variety of injuries in the workers we represent from mild, short-term injuries to severe and debilitating lifelong injuries. Common issues we see include:
Death
Traumatic brain injury (TBI)
Broken bones
Eye injuries
Respiratory injuries
Spinal cord injuries
Burns
Paralysis
Hearing loss
Employer Liability for Industrial Accidents
Being injured at work can be more than disruptive. It can change the course and quality of your life. It can affect your physical abilities, your mental health, your ability to provide for your family and your future trajectory. When it is the fault of your employer, there is hope for recovery.
Most of the time, Alabama employees are entitled to workers' compensation benefits. If your workplace has five or more staff, it must carry worker's comp insurance. With worker's comp, if you are injured on the job, coverage provides medical care, vocational rehabilitation, a portion of lost wages and benefits for permanent impairment. There are also death benefits available to family members that have lost a loved one in a workplace accident.
Workers' Compensation does not allow you to sue your employer after an injury, however, there are still ways you can recover. If injuries were caused by a third party (someone other than your employer), you may be able to file a personal injury claim. You may have a claim against:
Designers or manufacturers of defective equipment
Property owners where the property is unsafe or not properly maintained
Vendors, suppliers or subcontractors
Unlike a worker's comp claim, personal injury claims offer benefits for pain and suffering which can be substantial. Third-party claims are often complicated and fraught with unexpected challenges. So, if you think you have a claim – either for worker's comp or a third-party claim – it is important to work with an experienced attorney to protect your rights and obtain the best outcome for you and your family.
How to Protect Your Rights After an Industrial Workplace Accident
If you are involved in an industrial workplace accident, there are several things you can do to protect yourself and preserve your claim:
Document your injuries by seeking medical attention – Most of these accidents are serious, and the best outcomes are for those who act quickly. Take your injuries seriously, even if you think it is not that bad. Early intervention helps your recovery. Documentation helps your case.
Report the accident and your injuries – Always report the accident to your supervisor and complete appropriate forms.
Collect witness statements –Write down contact information (name, phone numbers, emails) for all witnesses. The quicker you can get their statements, the more accurate and detailed their recollections will be.
Take photos/preserve evidence – Photos and videos are crucial in an accident case. If you have the opportunity to record location, machinery, etc., it can only help you down the road. You also want to ensure that the machinery or any other item involved is collected and preserved.
Call a lawyer – Navigating these steps can be time-consuming and stressful, especially if you are injured. When you call the Gilmore Law Firm, you will know that we are experienced and knowledgeable and will ensure that all necessary steps are taken to present the best case for your recovery.
Don'ts for When You are Injured on the Job
There are several things that you do NOT want to do when you are injured on the job. Do not:
Refuse medical treatment
Fail to report your accident to a supervisor
Fail to comply with doctor's orders
Fail to call a lawyer
Fail to document injuries, work conditions and reason for injury
The Gilmore Law Firm – Experts in Industrial Workplace Accidents
The Gilmore Law Firm has a team of investigators and experts who will work with you and for you to collect evidence, prepare your case and get you the settlement or verdict you deserve. We want our clients to move forward with their lives and let us handle the details. After all, when you work with us, you can breathe easy knowing we have your back.
Note: In these types of accident cases, there is no fee unless we win. Everyone deserves the best representation available.
For more information, please contact us at 251-275-3115
---